Care & Maintenance
One of the best ways to extend the life of Forma Products is to ensure these undergo proper, thorough and regular maintenance and cleaning
Furthermore, proper storage in a dry location is essential for maintaining the furniture away from the very strong fading effects of sunlight, from rain exposure and from the sea environment. Dressed fabric chairs in particular must be stored in a dry location in order to avoid the formation of mildew.
Additionally, we manufacture & supply protective bags for sets of 2 Forma chairs that will help you carry them and store them away when not in use. Likewise we manufacture and offer protective material table top covers for Forma tables.
All of Forma Furniture folds very easily
and becomes very compact to facilitate the storing process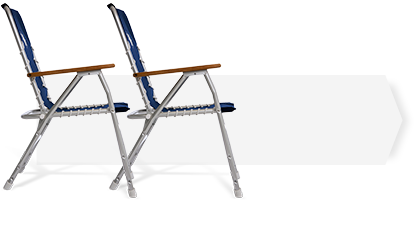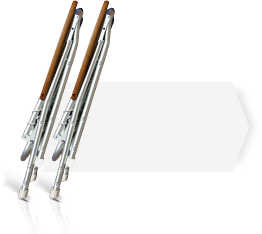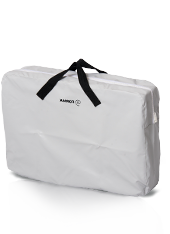 Remember to wipe off stains or dirt as soon as these occur, this will help stain removal become easier and faster.
Do not use chlorine based cleaners, abrasive powders, industrial solvent cleaners and never use power or pressure washing equipment to clean your Forma marine furniture.
If the chairs are not in use but they remain on the deck, we advise you to store them nearby in a dry covered area if possible or place a suitable cover over them to protect them from sunlight or extreme weather conditions. In very rainy weather the fabric seams can trap and absorb moisture.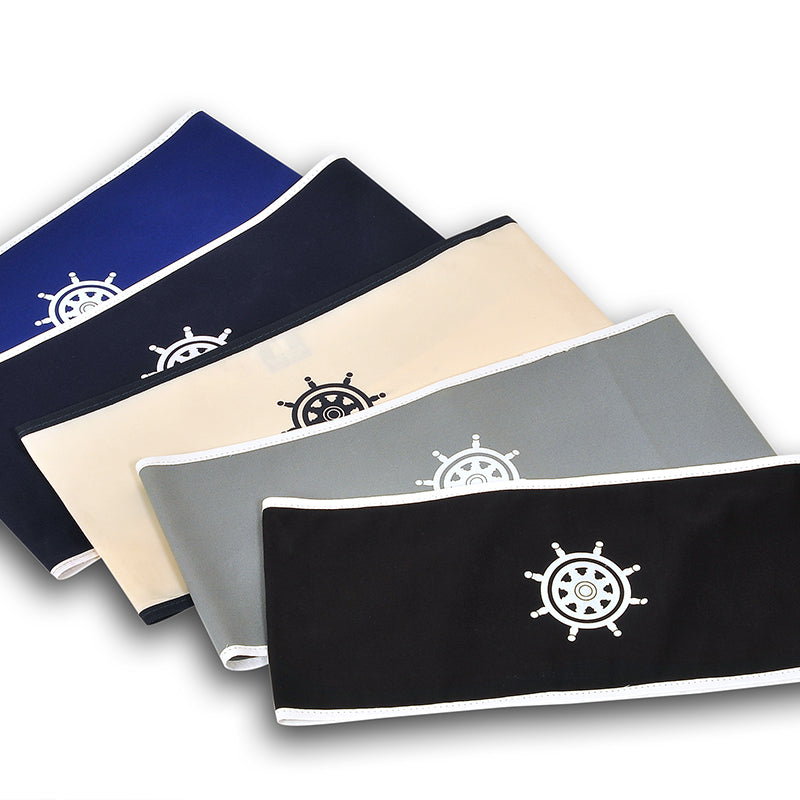 The textilene fabric should be washed with soapy water using a sponge. Apply slight pressure if necessary, then dry with a clean cloth.
The "Polyfor" fabrics should be regularly dusted and the stains if any, can be removed using a solution of water with mild detergent such as dishwashing liquid by lightly scrubbing the area using a sponge. Remember to thoroughly rinse off any soap residue with soft water and allow to dry completely.
The vinyl coated fabrics "Nautolex" should be washed with mild soapy water using a non-abrasive sponge and then thoroughly rinsed and dried with a soft cloth. Special care should be taken to prevent mildew growth; all vinyl coated fabrics should receive frequent and proper cleaning with special attention given to crevices where dirt and water can be trapped. All "Nautolex" vinyl coated fabrics contain an anti-microbial agent in sufficient amounts to provide years of mildew-free use.
Caution: suntan lotion and insect repellants can cause rapid staining and deterioration of the surface of the vinyl coated fabric.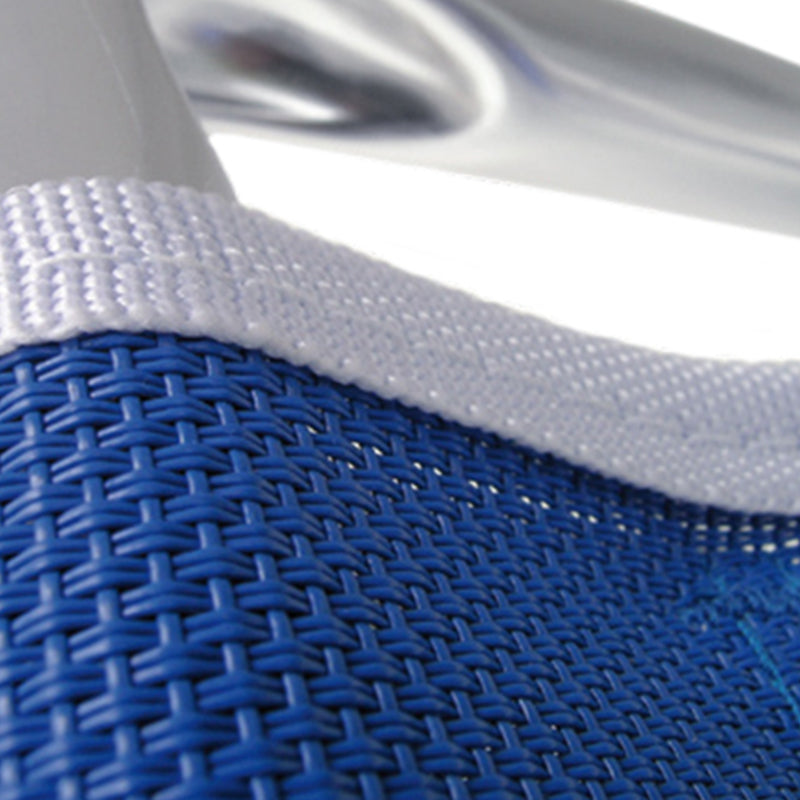 The aluminum tube can be washed with soft water or using a small quantity of mild soap powder. Remember to remove all the stains on the tubes by using a dry cloth. We also recommend that an appropriate shining product for aluminum be applied twice yearly.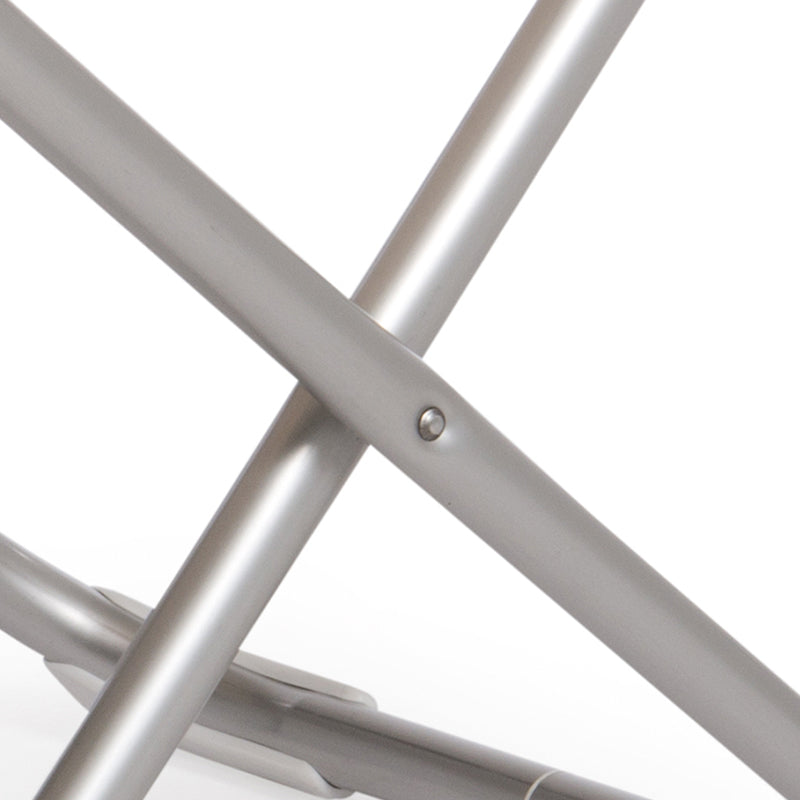 Remember to also rinse off all of the plastic parts and to avoid permanent sun exposure if not necessary.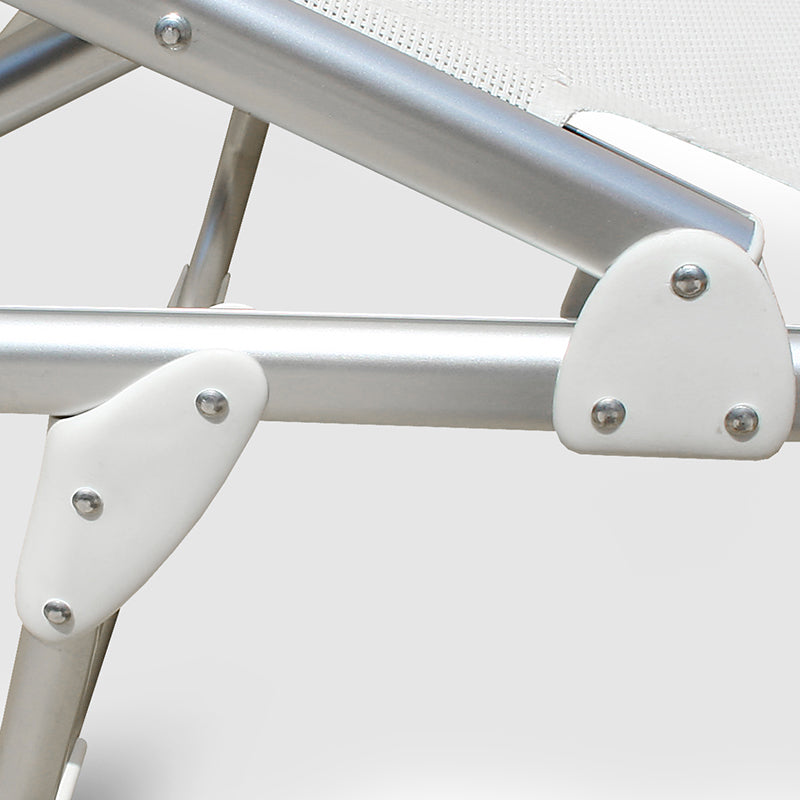 It is recommended to avoid leaving Melamine table tops and tables under the rain for a long period of time.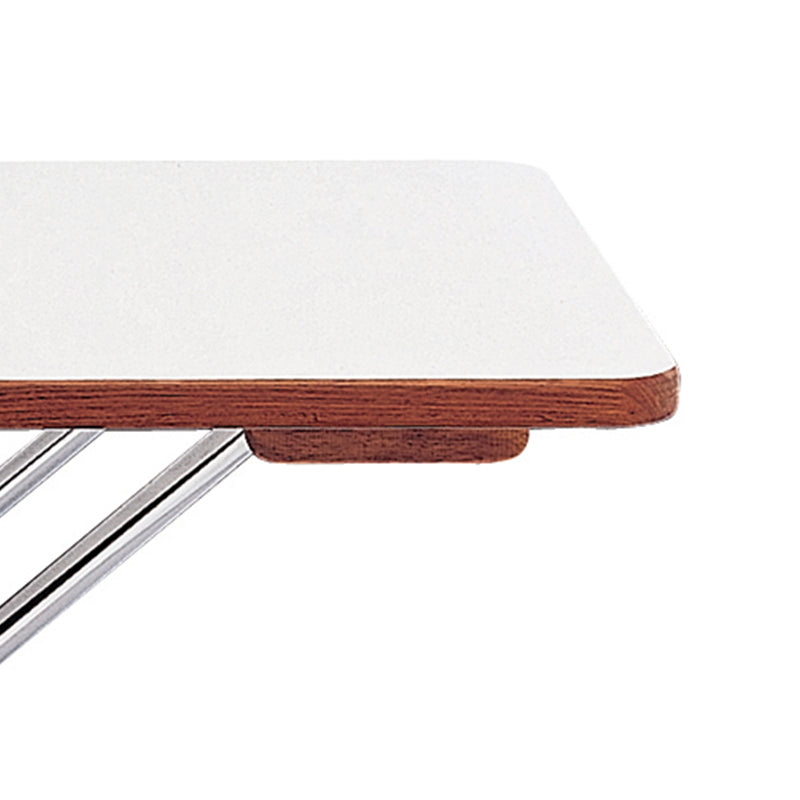 To maintain teak furnishings, use a soft bristled brush to remove surface dust. If there are specific areas that need deeper cleaning, the wood may be washed with a solution of mild dish washing detergent adding a slight quantity of bleach in the water. You must then rinse thoroughly and allow to dry completely.
Regularly treat the teak armrests using standard teak oil, this will help protect and restore the wood.
Regularly treat the teak table tops using standard teak oil this will help protect and restore the wood. Store the tables in a shaded area when not in use.